Karolina Spaic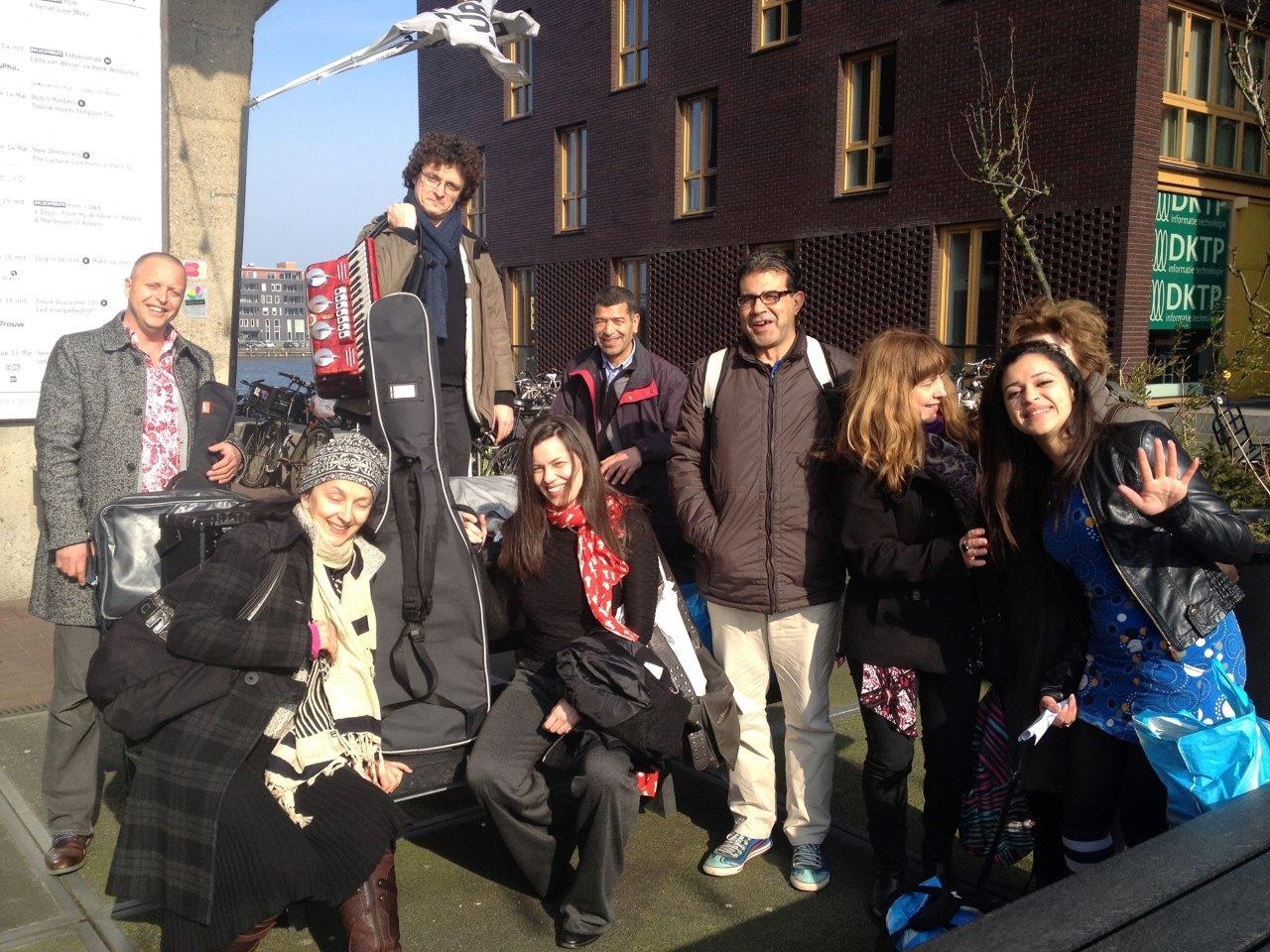 Our guests have gone back home again, all to their own country: Denmark, Serbia, Morocco, Italy, Greece and Spain. Our first Explorez festival was a great success, not in the least because of the atmosphere and the exchange that took place between the makers and the participants of this special form of theatre: community theatre, engaged theatre, or theatre of the here and now. And by this I do not mean engaged theatre that directly addresses all social and political changes. I'm talking about committed theatre. About an art form that comes to life through the creative collaboration of theatre makers and non-professionals. An art that addresses themes that concern people nowadays, that starts from the human perspective and scale against the big world that we live in. Sometimes the human scale is exactly the scale we are looking for and we search for a moment in which to be ourselves, together with others.
All the programmes were greatly appreciated by the visitors, who told us afterwards that they did not feel like just any audience, but like a participating audience. This of course is what we always strive for, but I still have this nagging feeling that we did not have enough time, in spite of the fact that we have worked together for ten days. That we know too little about, or perhaps I should say: do not have enough grip on, the real effect of our studio approach. How to translate dreams into directions? How to address the players and how to hold onto those special moments that occur and preserve them for the next performance? That is something I would like to explore further and know much more about.
We have now begun to think about the form of the Explorez XL festival in December 2016 and I am trying to find a way to share the work on the level of its content. Because seeing the performances, being present at the achievements and presenting the work together during an event is enormously valuable, but it is not enough. Because there is more. And it is these magic and essential moments of our profession that hold the answer to the question of why we make this type of art.
Perhaps that is the most difficult thing to communicate, but at the same time it is the most essential element. We will continue to try and capture this miracle, if only by a hair of its tail. Explorez XL festival in December 2016 is waiting for us!