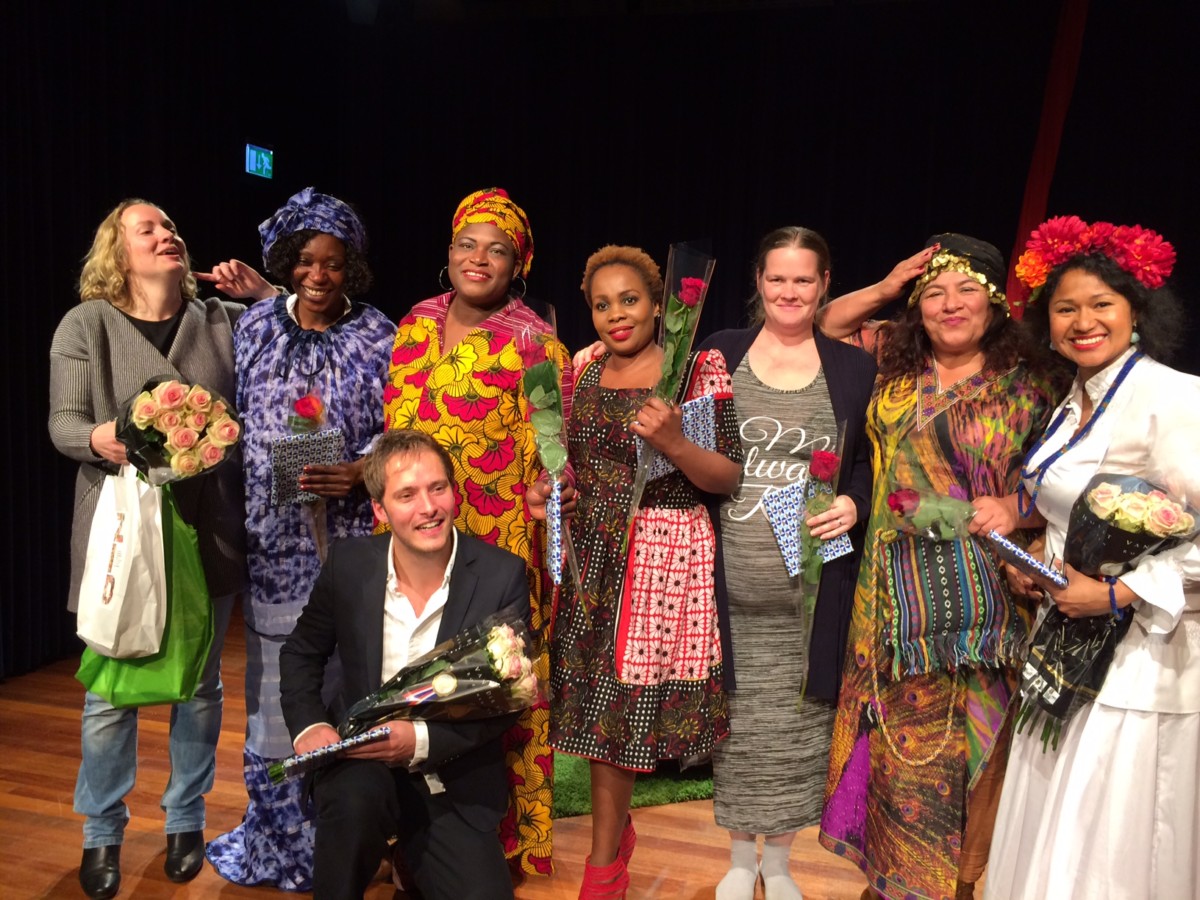 For years now we have been making theatre, listening to many stories and working with people from different cultures, religions and generations. It makes us feel very much part of the world we live in and we feel that we are learning more and more about people from all over the world. But why are we actually doing this? What is the power of our profession that we can create something together with local residents? I often ask myself these questions. It is after all a very particular way of engaging with art and theatre. As a maker, you have to see beyond your own ideas and be prepared to question your own views and ideas, adopt a completely open attitude. Listening to people is a first prerequisite. Maybe that's why it never evolved into a scientific discipline in its own right.
Armed with your professional knowledge, you have to 'rediscover' reality, as it were, because everyday reality, the life stories and experiences of other people, that is your raw material.
Sometimes, suddenly and unexpectedly, something magic occurs in a small setting. Like only recently at the presentation of ZID's project Storytellers, realised in The Hague by my colleagues Daan and Claribel, together with the women of the Lucas Church.
Rarely have I seen, here in the Netherlands, such need and urgency with people to tell their personal story to their children, such a need to share that story with the people in the audience. I immediately clearly recognised this atmosphere, which I had experienced before in conflict areas, for instance with refugees in Colombia, and in Bosnia shortly after the war there.
When I say that we create theatre that makes a difference, this may sound very pompous and boastful. What am I actually trying to say? Obviously, the work process can have a huge impact on the participants, but what I really mean is this: if you would have been present in the audience at that moment you would have experienced something that you would have remembered for a long time, a feeling of collective recognition. That is what I mean by 'magic'.
Very soon, the second ExploreZ Festival will be launched. My hope is that during this festival, from 12 to 18 December, we will succeed in creating many such moments. Special moments of sharing something with each other; something that goes beyond the story of a single individual, is bigger than us and brings us together in a magic moment.