Futurelab – 15 to 22 August 2021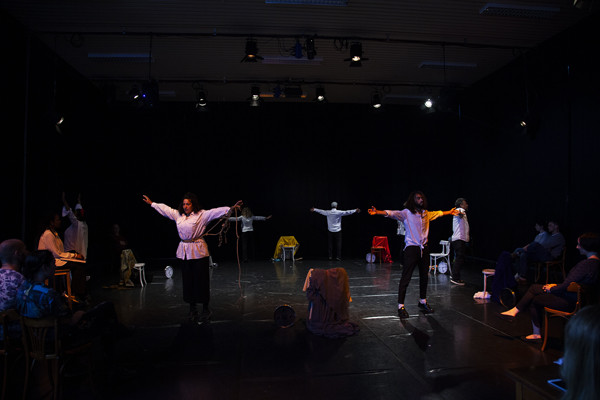 Photo: ZID Theater – The Alphabet of uncertain times, by M. Morales
ZID Theater opens its doors to young makers who are curious about our working method and creative depelment with a Future Lab.
Get to know ZID Theater and challenge yourself as a performer! During a dynamic week full of workshops, we will work together towards a public presentation on Sunday 22 August. We will work with body, voice, improvisation and creative project design. Collaboration is an important part of this. Theater, dance and music are addressed within the multidisciplinary approach, in which the performer takes center stage.
Immerse yourself in a week of creation, performance and training!
Participate
a challenge and performers who are already involved with ZID. This program is all about getting to know each other and exploring possible future collaborations.
Sign up by sending an email to info@zidtheater.nl.
Mention your background and experience, based on that decide whether you can participate.
Program
Participants can join individual workshops or follow the entire programme.
– Minimum 3 workshops per person.
– To participate in the presentation it is mandatory to be present on Saturday 21 August.
– The introduction on Sunday 15 August is recommended to everyone.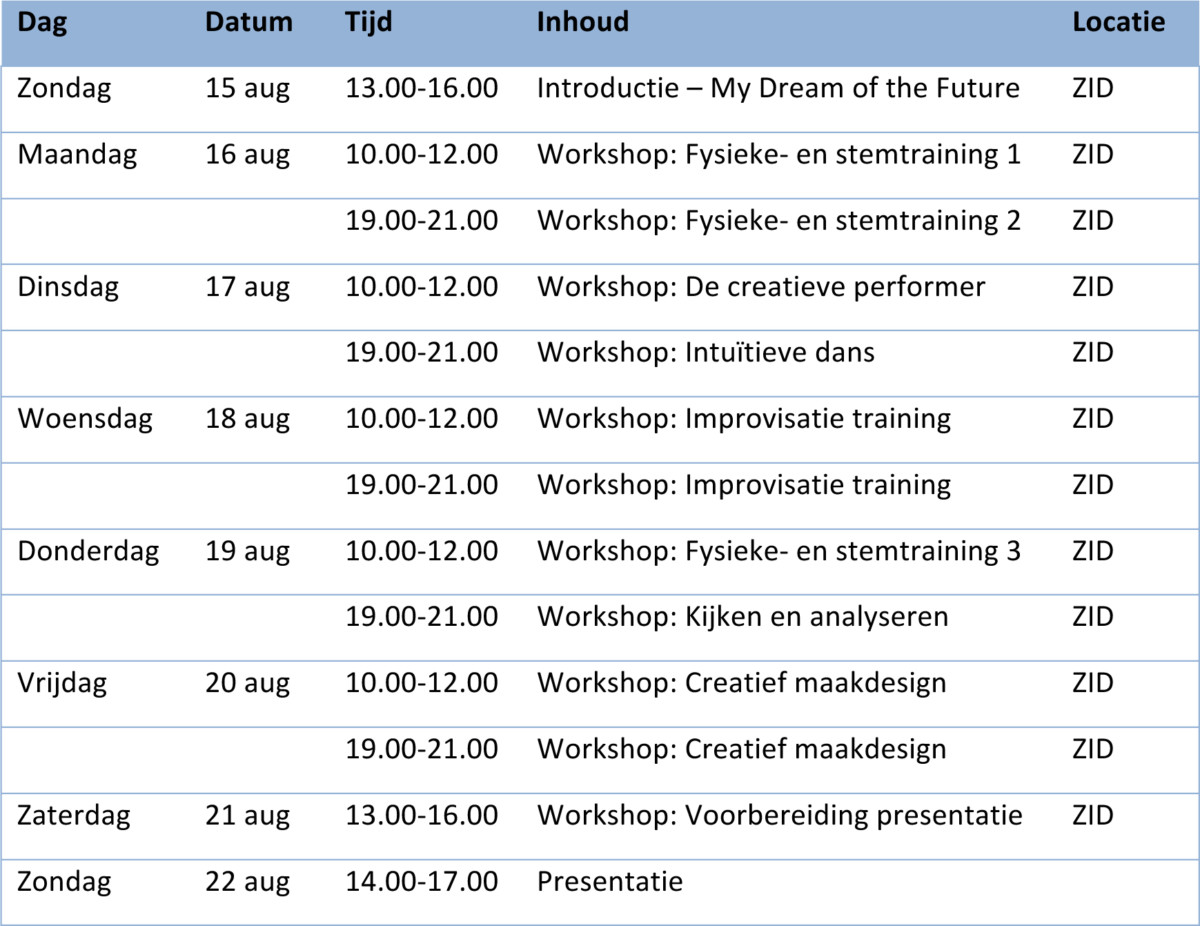 Workshops are given by the artistic team of ZID Theater: director & artistic director Karolina Spaić, performer & trainer Sebo Bakker and performer & teacher Naima Baraka.
ZID Theater
ZID Theater – City Arts & Performance Center is a cultural organization, located on the border of Amsterdam West and Nieuw-West. Together with makers, urban talent and our own artistic team, we realize performances, training courses, special projects and the annual ExploreZ festival (23-09-21/10-10-21)!
ZID's work is deeply rooted in the dynamics of the big city. ZID does not only work in urban areas, but also nationally and internationally.
The FUTURElab is part of the international multi-year programme: TONE – Talents of New Europe – funded by EU/ Erasmus+ and Midzomer Mokum in Amsterdam.