Community Theatre of today
---
The production From The World's Rooftops premiered in Podium Mozaiek in Amsterdam on 6 December 2013. Forty actors from various Amsterdam neighbourhoods entered a political arena where Shakespeare, contemporary politics, humour and fantasy all played their part. A tour of several theatres followed, including the Stadsschouwburg Amsterdam. The production was then invited to ICAF 2014 – International Community Arts Festival – in Rotterdam. For this, an international 'On Tour' version was developed together with the Cornerstone Theatre Company (USA) and Dar Amsterdam (Morocco).
This version was nominated for the Golden C-Prize of the Fund for Cultural Participation. In this successful 'On Tour' version ZID applies its method of working together with local artists and the local community. This means that a new, authentic version of the production is realised in each new location. ZID's aim is to create the possibility of having community theatre travel and enter into a dialogue with different communities in places in both the Netherlands and the rest of the world.
Before the performance is presented, a collaborative work process takes place consisting of workshops, presentations, trainings and rehearsals. The final performance is the result of this process.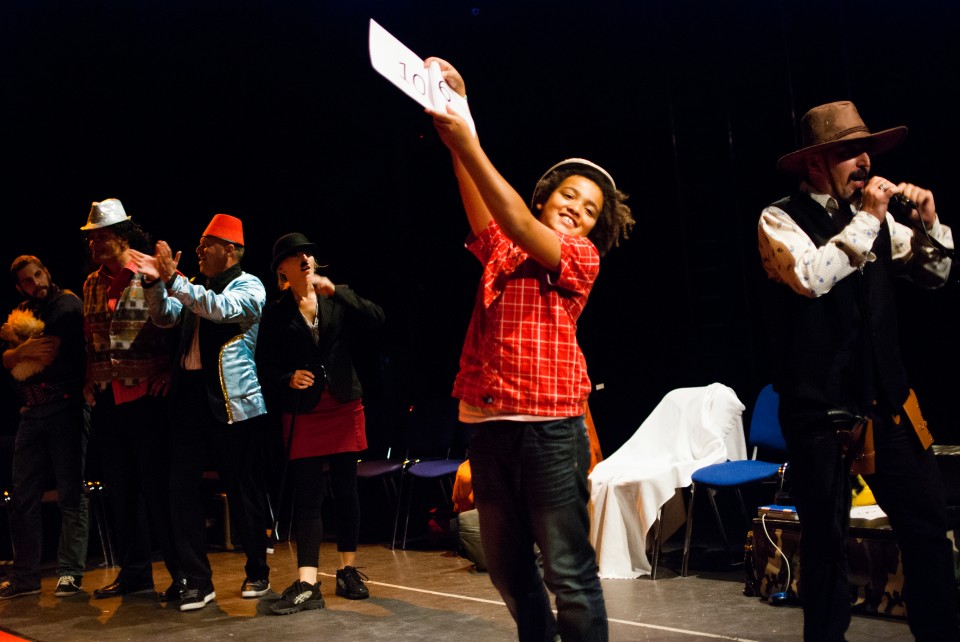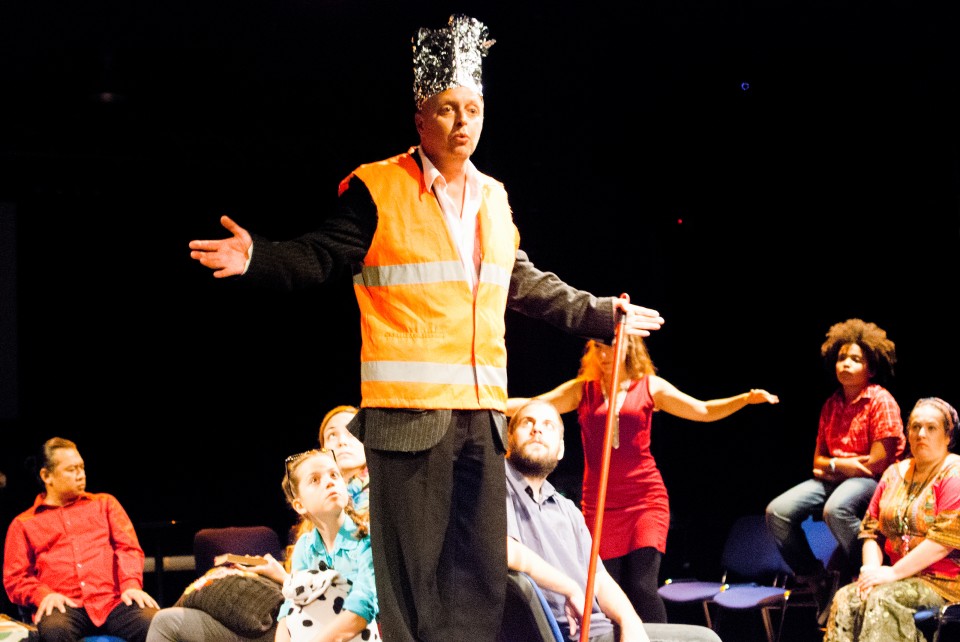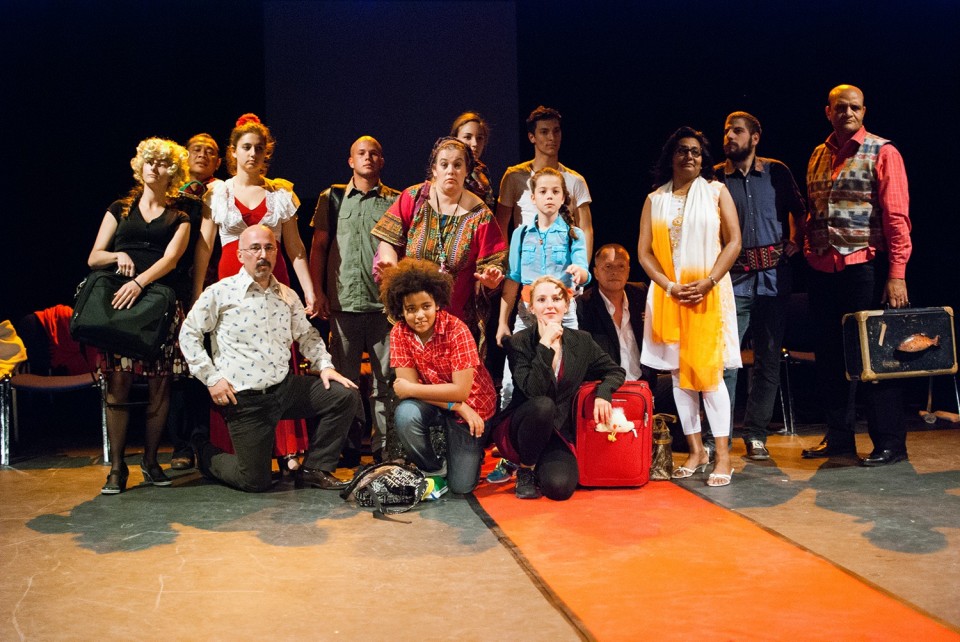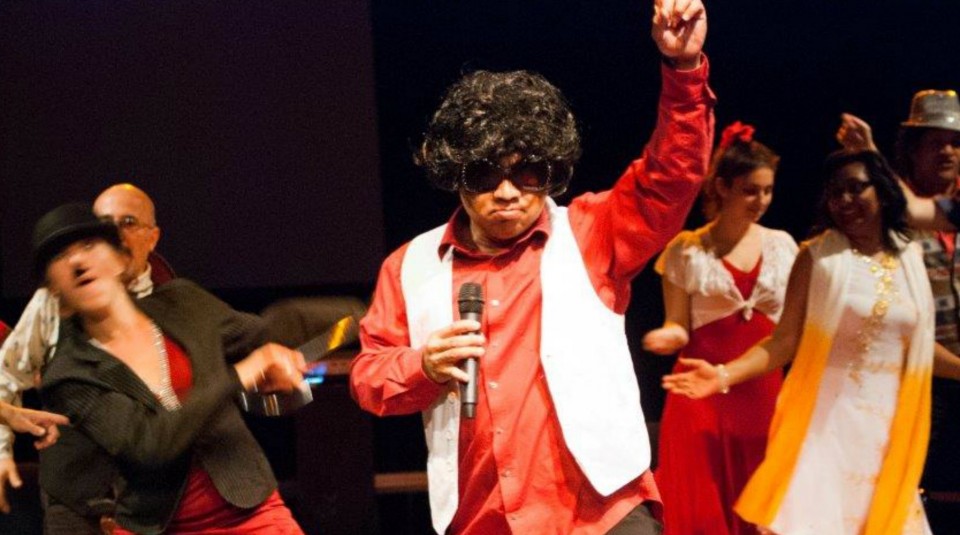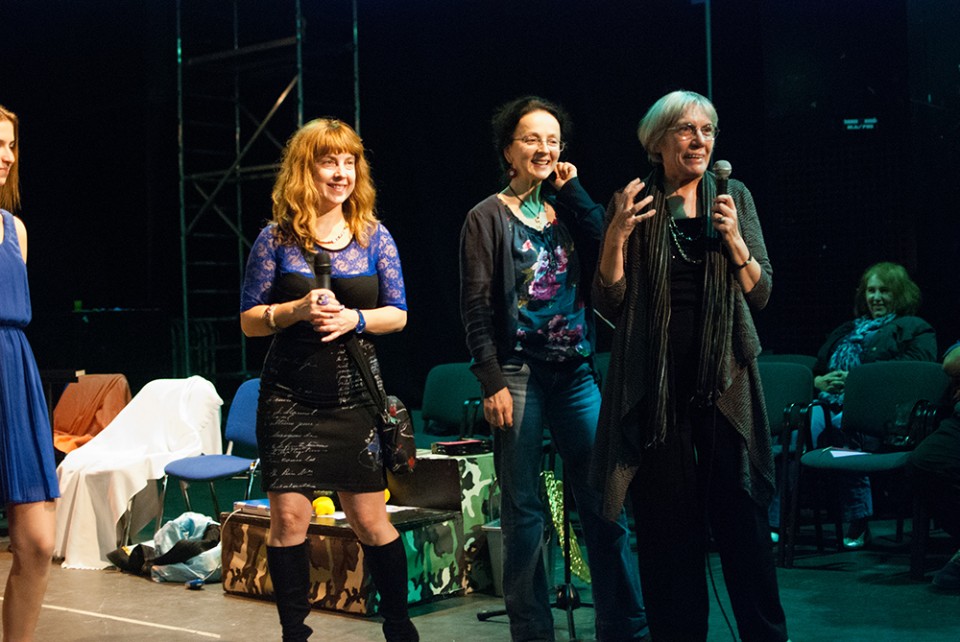 BITEF Polyphony Festival 2014, photography: Simeun Knežević
---
Festivals
The production is suitable for festivals and as a guest performance, but always in collaboration with local communities. In September 2014, From The World's Rooftops – On Tour was presented at BITEF – the Belgrade International Theatre Festival – in Belgrade, Serbia, in collaboration with POD Teatar.
---
Background of the reduction
'Is there any place where we can have an influence, besides in our own living room?'
Inspired by the production Roman Tragedies by Toneelgroep Amsterdam, we explore, together with neighbourhood actors, the impact of politics on our daily lives. The piece reflects a modern, diverse world. People differing in background, religion, opinions and dreams live together in the same neighbourhood, city, country. In this production we ask ourselves: 'What binds us? And is there any place where we can have an influence, besides in our own living room?'
---