Text only available in Dutch.
In oktober 2014 is ZID begonnen met het opleiden van vrijwilligers tot CultuurGidsen in Amsterdam Nieuw West. Tijdens een twaalf weken durende training leren de deelnemers culturele activiteiten opzetten, hun creativiteit ontwikkelen en hun talenten in te zetten. Na de training krijgen ze een certificaat en gaan ze zelf in hun omgeving aan de slag. Ze gebruiken hun kennis en ervaring om activiteiten in hun omgeving op te zetten. De deelnemers kunnen zelf beslissen wat voor activiteiten dit zijn: rondleidingen, muziekuitvoeringen, kookworkshops of kleinschalige evenementen. In de training ontwikkelen ze vaardigheden die in hun dagelijks leven, werk of scholing goed van pas komen. Na afronding van de training krijgen ze een certificaat, dat om het jaar vernieuwd moet worden. De CultuurGidsen  zijn na de training verbonden aan de ZID Academy. De ZID Academy verbindt alle vrijwilligers die bij ZID betrokken zijn, heeft een helpdesk functie en zorgt voor de trainingen, workshops en inspiratiedagen. Na het eerste traject in Amsterdam Nieuw West gaat de training voor CultuurGidsen door naar andere steden in Nederland. De voorbereidingen in Amersfoort en Den Haag zijn in volle gang. Wil je aan volgende training (vanaf september 2015) in Amsterdam meedoen, geef je nu op via info@zidtheater.nl.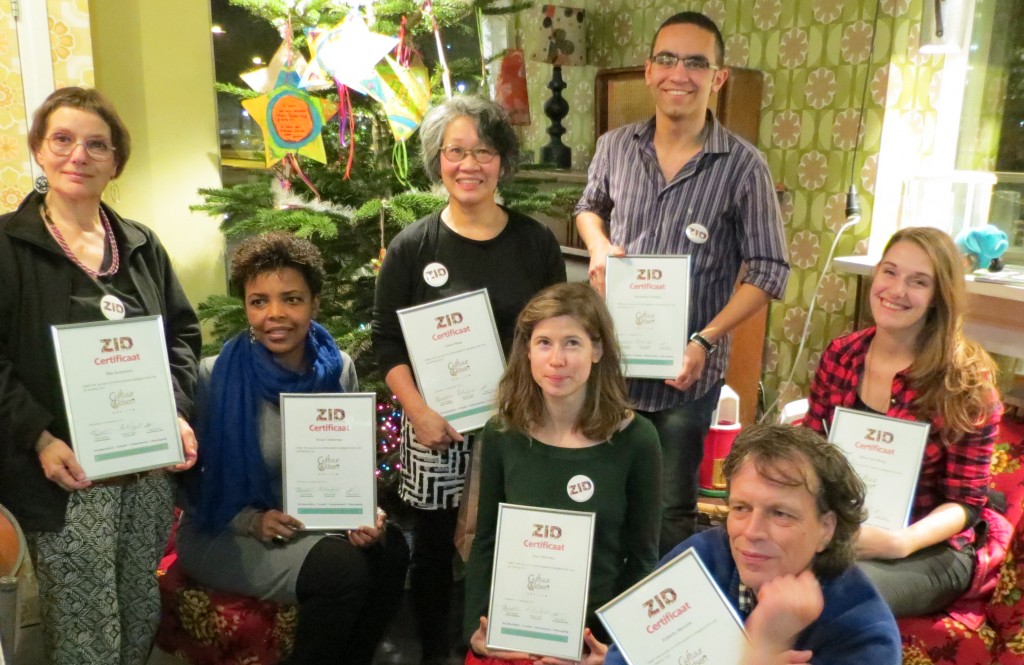 ---
Een CultuurGids nodig? Via ZID Theater kunt u met hen in contact komen: info@zidtheater.nl. Hieronder tref je het overzicht van alle CultuurGidsen in Amsterdam.