Monthly cultural Jam Session at ZID Theatre in Amsterdam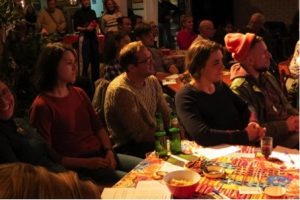 IthakaZa is a monthly program on a Friday evening at ZID Theater in Amsterdam. Makers in different disciplines can present themselves to the public. Singer-songwriters, dance, theater, rap, installations, poetry, music and all sorts of mixed forms are welcome! Language is not a barrier, you can perform in Dutch, but also in English and other languages.
Are you looking for a stage for your newest act, song, poetry or something else? If you are interested you can register at info@zidtheater.nl, we will contact you!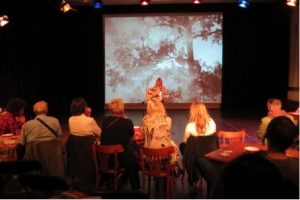 Dates in 2019 are known, Friday evening at 8:00 pm on:
January 25, February 15, March 15 (only English), April 26, May 24, June 21 (only English) – Sign up now!
Participation is free! Entrance = bring a nice bite to share.
Address: ZID Theater, De Roos van Dekamaweg 1,Amsterdam
IthakaZa is organized by ZID Theater. Artistic coordination: theater maker Daan Bosch. Composition of programs by the interns from Theatre school ARTEZ and Cultural Social Work HVA.