JAfest! Hybrid Theater Festival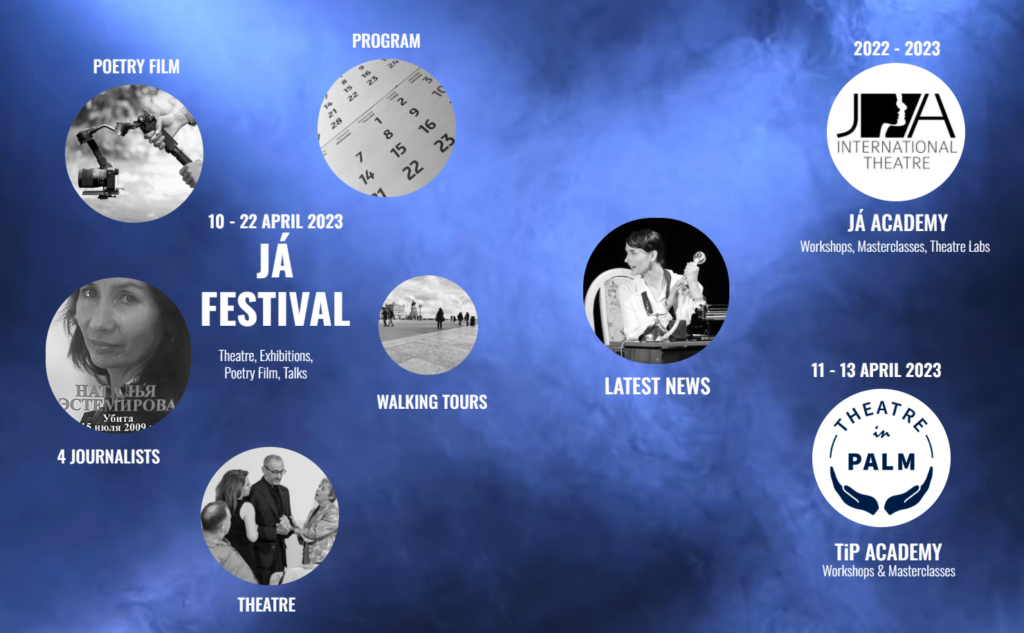 JÁ will run a 3-day academy in April for both online participants and local artists. ZID will be represented on the festival and as an international partner of Jait, we can host more participants online. This is a great opportunity to learn, grow and explore on an international level and meet peers from all over Europe.
All events will be facilitated by experienced practitioners, both local and international.
• Movement workshop | Tuesday 11 and Wednesday 12 April | 10.30 – 12.30 | Online
A movement workshop by Olena Vertegel, inspired by the dating app 'Hinge'. Look for the connective tissues that help our bones fight gravity and move around on purpose. Read more and register here.
• Workshop: Set design| Tuesday 11 and Wednesday 12 April| 20.30 – 22.30 | Online
You will start with a story (the text of the play) and you will learn how to develop it into a three-dimensional picture. Participants will be expected to make a ground-plan of the stage, sketches of their Designs and a 3D model in cardboard. Read more and register here.
• Masterclass: funding opportunities | Thursday 13 April | 13.00 – 15.00 | Online
Fund your idea! This session will discus show to fund your ideas, projects or even yourself by targeting available European funds. Read more and register here.
• Talk: Predicament & dread | Online
Declan Donnellan and Nick Ormerod founded the London-based theatre company Cheek by Jowl in 1981. Since then the company has performed across the globe, have received awards internationally and are widely considered to be among the leading interpreters of classic writers working in the world today. Read more and register here.
Credits: Jait International Theater
Read more about the JA festival: https://fest2023.jait.pt
This festival is part of the Theater in Palm Platform with the support of the Creative Europe programme of the European Union