A theatre platform for supporting emerging artist cooperation and resilience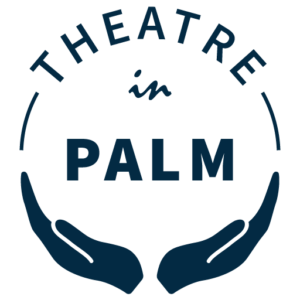 Theatre in Palm project is a first ever Creative Europe platform project for theatre art. It brings together 12 partner organizations from all over Europe to collaborate and co-create in an international and intercultural theatre platform. In addition to helping individual emerging theatre artists to navigate ahead in their career, the project aims to help the European theatre scene to recover from the pandemic by creating a new European theatre platform.
During the 3-year duration of the project the group will create several career-supporting opportunities for emerging artists, such as:
• 24 Digital Coffee talks to discuss, share and solve together topical common issues;
• 24 emerging artist mobilities and 3 rounds of residencies for emerging artists to boost their skills and connections across Europe, with the participation of 240 artists;
• organize 72 European Theatre Lab workshops offering shared learning opportunities;
• two international 3-day Theatre Academies (Portugal & Sweden) and two festivals (Ireland and Cyprus);
• on the final year theatre roadshows in each participating country;
• a digital repository collecting all showcases created during the project to serve as a collective memory and a meeting point during and after the project.
Project objectives are to increase the visibility and the circulation of European emerging artists and their work outside their own borders, to increase access to and participation in cultural events and activities, to improve audience engagement and development and to support emerging artists and cultural performers to co-create, cooperate, and promote their work both locally and across Europe.
Participating emerging theatre artists are offered various tools and means to develop their artistry and skills. They can get advice, working experience and inspiration, both locally and internationally. Theatre in Palm aims to offer them an interactive map of opportunities where they can decide which way, and how far, to go.
Theatre in Palm also offers opportunities for other theatre professionals, such as theatres, directors, producers, art academies etc., by connecting them with new professional talent, finding new audiences and joining in the new European theatre movement.
Project members
Turku UAS coordinates this massive and pioneering Creative Europe project. Other members of the consortium consist of different cultural and theatre organizations from 11 European countries: Sweden, Italy, Ireland, Spain, Portugal, Netherlands, Greece, Belgium, Cyprus, Romania and Bulgaria. The members are foundations, theatre companies, institutes, art and production centers and so on.
Turku University of Applied Sciences (Finland), Intercult (Sweden), Fondazione E35 per la progettazione internazionale (Italy), Smashing Times Theatre company (Ireland), LEMONGRASS COMMUNICATIONS (Spain), JÁIT – international theatre (Portugal), Stichting ZID (Netherlands), CUBE (Greece), European Theatre and Film Institute (Belgium), THOC Cyprus Theatre Organisation (Cyprus), Homemade Culture (Romania), Oecon Group (Bulgaria)
More info: https://theatreinpalm.turkuamk.fi
This project is made possible by Creative Europe.